Benefits of Dental Implants - Hixson, TN
Dental Implants Benefits

Doctor McBrayer Discusses Dental Implant Cost
There is a lot of information available about tooth restoration and specifically, dental implants. It can be a bit overwhelming when you are trying to decide what the best method of restoration is for you. There are concerns about lifestyle, health benefits, appearance, and cost. Beyond these factors, there are medical factors that you may not be aware of, such as the need for sinus lifts, bone grafts, or periodontal disease treatment. Suitable tooth restoration is not a decision that you should make on your own, you need the help of an experienced, trained professional. Dr. McBrayer and Dr. Strever invites you to schedule a dental implant consultation in Hixson, TN.
What to Expect From Your Dental Implant Consultation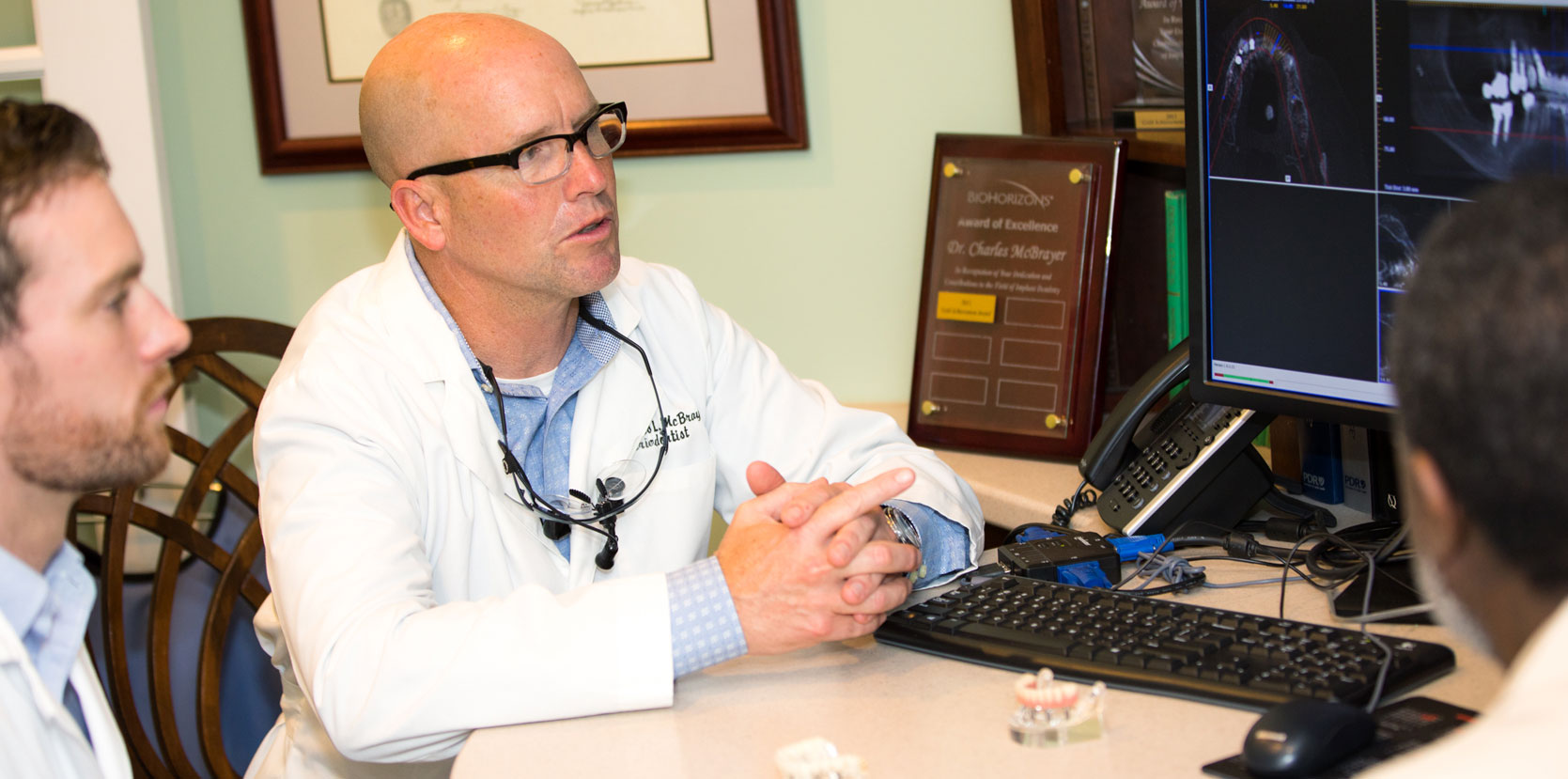 When you visit our office, Dr. McBrayer and Dr. Strever will discuss what features are important to you. X-rays will be taken and Dr. McBrayer and Dr. Strever will review your medical and dental history. Dr. McBrayer and Dr. Strever will inform you of the advantages and disadvantages of each method and provide you with denture and dental implant cost in Hixson, TN. He will evaluate your oral health to determine which restoration options might be best for you as well as whether any additional treatment may be necessary before you can have dentures, implant supported dentures, or dental implants. Patients who have neglected to replace their teeth for some time, for example, may need bone grafts to increase their bone density for any restoration method to be successful.
SCHEDULE YOUR NEXT APPOINTMENT
To make an informed decision, you must obtain a personalized treatment plan, including dental implant cost in Hixson, TN, based upon your unique preferences and oral health. It is impossible to make a solid decision based upon generalized research. Schedule your consultation with Dr. McBrayer and Dr. Strever today and let us help you restore your beautiful smile in a way that best serves you.
schedule consultation