Osseous Surgery - Hixson, TN
Osseous Surgery
Effective Gum Disease Treatment
Osseous surgery is a treatment for gum disease in Cleveland, TN that can produce successful results after other treatments have failed. Dr. Charles McBrayer and Dr. Strever perform this periodontal surgery to remove the infection that creates your symptoms of red, swollen, or bleeding gums. Those who have periodontal disease that has not responded to antibiotic therapy or deep cleanings may benefit from osseous surgery. The procedure is recommended for patients who have severe periodontitis, suffering with inflamed, bleeding gums, gum recession, and possible loose teeth. Osseous surgery corrects roughness or defects in the bone that surround your teeth.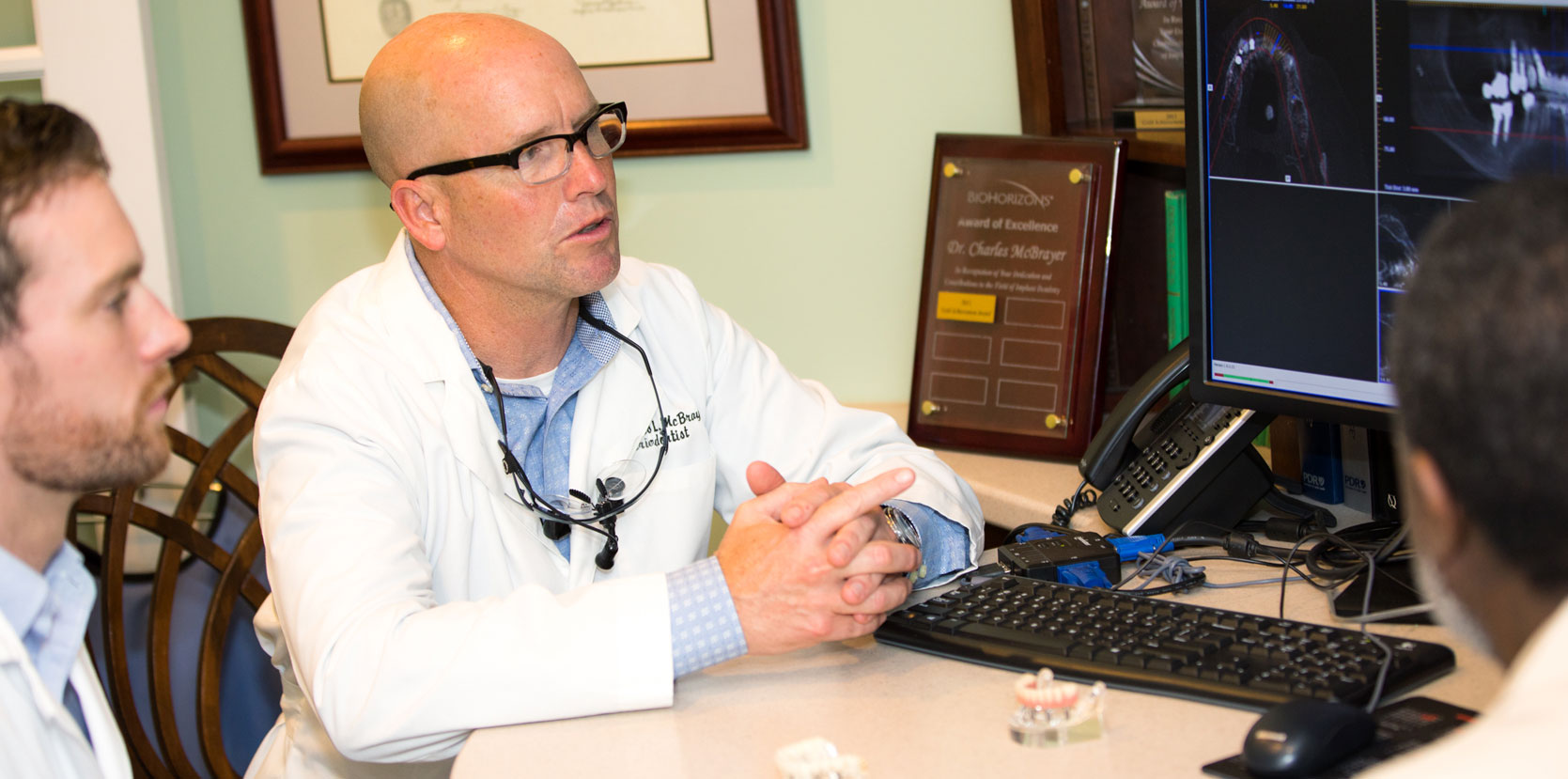 Osseous surgery allows Dr. McBrayer and Dr. Strever to pull the gums away from the teeth in order to gain greater access and visibility to the treatment site. It is performed using a local anesthetic. First, Dr. McBrayer and Dr. Strever will ensure that the area is numb and then he will make incisions in the gums. A flap will be folded back, away from the teeth. Next, he will clean the tartar from your tooth surface, remove any infected tissue, and contour the bone to smooth the rough spots caused by the infection. If necessary, bone grafting procedures will be performed at this time. Dr. McBrayer and Dr. Strever will then press the tissue against the teeth and reattach the flap with sutures.
After the procedure, you may experience swelling and bleeding gums. Dr. McBrayer and Dr. Strever may recommend a special mouth rinse, antibiotics, or pain medication for use in the days after the surgery. It is important to continue to brush and floss regularly while avoiding the surgical site. A follow up appointment will be scheduled within seven to ten days after undergoing this treatment for gum disease in Cleveland, TN wherein Dr. McBrayer and Dr. Strever will remove your stitches. Another appointment may be scheduled after one month to evaluate your healing progress.
SCHEDULE YOUR NEXT APPOINTMENT
Take control of your oral health with a procedure that can restore your gums. Schedule your next appointment today!
schedule consultation